BMI and the Faculty of Social Sciences host 'Noar Shoher Mada'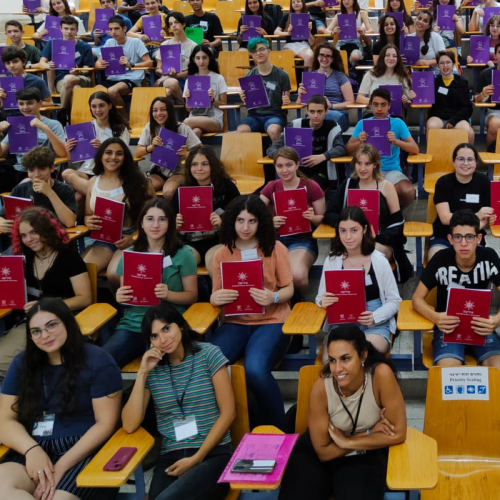 Noar Shoher Mada is a project, which gives gifted high-school children a chance to study at a university without going through final exams or SATs. Those students can take any course they want and can even get a first degree before finishing high school.
In order to advance the Institute's mission of providing policy solutions to global challenges, three interdisciplinarity lectures will be presented pertaining to sustainable development and formulation of robust policy solutions in a changing environment to provide these young people with the essential tools for metacognition and problem solving.
Tuesday, 26/07/22, 15:30-17:00
Matanel Garden at the faculty of Social Sciences, TAU
Schedule
15:30 – Gathering
15:45 – Opening Remarks:
Ami Buganim – CEO, Matanel Foundation
Prof. Itai Sened – Dead of faculty of Social Sciences, TAU
16:00 – Three Lectures
Prof. Hadas Mamane – challenges and solutions in the field of water and sanitation
Dr. Ram Fishman – sustainable development challenges

Alon Shepon – environmental Issues 

 
17:00 – Q&A Panel