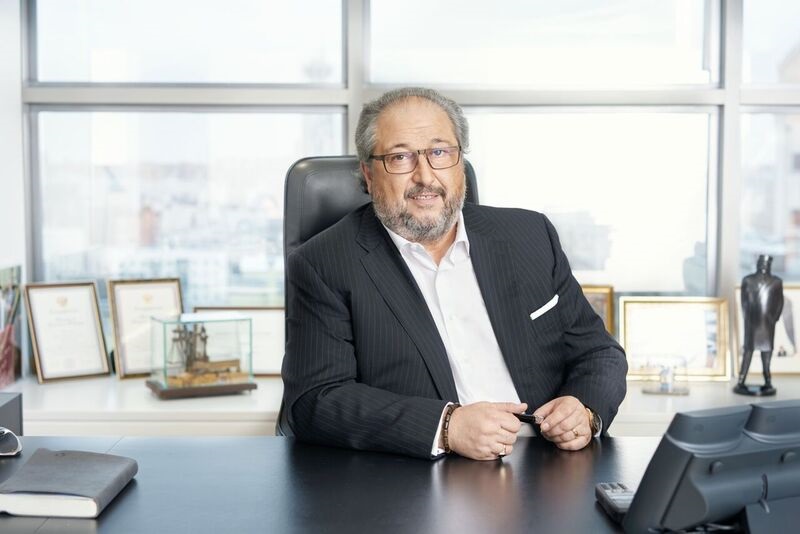 Dr. Boris Mints is the Founder and President of The Boris Mints Institute, which is based on The Gershon H. Gordon Faculty of Social Sciences in Tel Aviv University, and honorary Professor of Tel Aviv University.
Boris Mints was born on July 24, 1958, in Moldavia into a family of Military Officer.  His educational background is in Physics and Mathematics with a focus on theoretical physics. Together with Marina Mints, they have three sons and a daughter. As a Russian businessman, philanthropist, and committed supporter of cultural and social projects, Dr. Mints has been one of the most influential businessmen in Russia from 2004 – 2017.
Currently, Boris Mints is the Vice President of the World Jewish Congress, one of the world's most influential organizations representing the Jewish people in over 100 countries. Also, he serves as Chairman of the Council of Patrons of the Conference of European Rabbis (CER), the main Orthodox rabbinical organization in Europe. It is composed of more than 700 religious' leaders from mainstream synagogue communities. CER is tasked with protecting the religious rights of Jews in Europe and has been the expert source for Jewish communities and rabbis seeking assistance in the facilitation of their religious functions and recruitment of rabbis and educators.
As a lover and enthusiast of art, Boris Mints established a Museum of Russian Impressionism in 2014 in Moscow. Over 100 works by internationally acclaimed Russian artists are displayed in the permanent exhibition. The museum is a part of the very highly recognized International Council of Museums (ICOM).
Conference of European Rabbis: Chairman of the Board of Patrons
Russian Jewish Congress: Member of Committee.
Chairman of the Board of Gaidar Fund.
Russian Union of Industrialists and Entrepreneurs: Member of Board, Member of Committee of the Finance Industry.
Chamber of Commerce and Industry: Member of the Committee of the Investment Strategy. Chairman of Working Group on the general enquiry of Commercial and Economic collaboration of Russian-Latvian Business Council. Member of Russian-Austrian Business Council.
Vladimir Spivakov's International Charity Fund: Member of the Board of Patrons.
Member of Board of Patrons of Mariinsky Theater.
Member of Board of Patrons of the Regional Charity Fund "Child Rehabilitation. Romanoff's Center".
Member of the Charity Fund of the Theatrics Development Contribution "Dramatis personae".
Member of Board of Patrons of the Multimedia Art Museum and supporting Fund of the Art and Education "Multimedia and Art".
Member of the International Board of Patrons of the All-Russian State library of the foreign literature named after M.I.Rudomino.
1st awardee of the "Mercy" Prize.
Awardee of the Dashkova's Prize "Philanthropist of the Year".